As part of a short blog series, we're interviewing each of our advisors here at Qwasar. Meet Cecile Thirion, founder of Thirion Advisors, LLC. Cecile has extensive experience in sales and marketing. She provides immeasurable support to our team.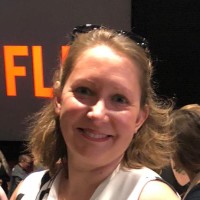 Tell us a bit about yourself/background.
I consider myself a curious generalist with my 15+ years' global experience (a blend of marketing, sales, customer success roles) from startups to large enterprises.
I've always been customer focused, passionate about improving the customer experience. I spent the first part of my career in customer facing role in sales, account management and customer success where I learned how to acquire new customers and then retain them! And the past years, I've had several marketing leadership roles where I went from building marketing teams from scratch to scaling them to go after global markets. I'm currently an on-demand Head of Marketing helping startups on their go-to-market (GTM) strategy with my consulting firm Thirion Advisors LLC.
Having lived on three continents, I've called the San Francisco Bay Area home for the past ten years!
Tell us why you're so passionate about mentorship and community building.
Yes, that's right, I'm very involved in our community, giving back through mentoring has become second nature.
I started mentoring Women in STEM (Science Technology Engineering and Mathematics) from twenty emerging countries from Africa, Central and South Asia and the Middle East as part of theTechWomen.org mentorship program back in 2012. (TechWomen is an initiative of the US Department of State's Bureau of Educational and Cultural Affairs). And then I became a mentor with several start-up incubators in the Bay Area such as The Refiners, Singularity University, The Citris Foundry, etc.
By giving back, I have learned so much. I've kept gaining knowledge and growing my skills not only by learning from these talented entrepreneurs but also from the mentor community. And, it's priceless.
Mentoring led me to uncharted territories and opportunities I wouldn't have thought possible. One of them was community building!
In 2014, I helped launch the TechWomen Alumnae Organization to orchestrate lasting relationships and impact among mentors. Since then, the alumnae mentor community has grown from 330 mentors from 200 organizations to more than 1,000 mentors from 300+ organizations! I'm currently a board member with The Growth Ops Community (a NPO for revenue-focused professionals across marketing, sales and customer success) I'm also part of various communities such as Renaissance Collective, Elpha , Product Led Growth to name a few.
Tell us about your journey with Qwasar: from your first contact with our founding team to becoming an advisor.
Now that you start to get to know me better, it shouldn't come as surprise if I tell you that the opportunity to become a Qwasar advisor came through mentorship!
In the beginning of 2020, I started to volunteer as a mentor for early-stage startups incubated at UC Berkeley as part of The CITRIS Foundry. It made a lot of sense to me to support entrepreneurs that focus on having a significant impact on the world's most pressing issues through technology. That's how I got introduced to Jennifer, Gaetan and Kwame, and started to help them on a regular basis. I believed in Qwasar's mission from the get-go and our mentorship and relationship took off!
After several months of fruitful conversations, they told me my insights and experience made a difference and helped them make smarter decisions. They asked me to join Qwasar's Advisory Board.
Why did you join Qwasar's advisory board?
There are many reasons why I joined Qwasar's advisory board and thought I should elaborate a little bit:
Qwasar plays in the Global Education Market which is huge: ~$2.6B in the US, $6T worldwide. They're tackling the problem of the widening tech talent shortage: according to the World Economic Forum's 2020 Future of Work Report*, the most in demand skills across all industries are in machine learning, data science, artificial intelligence.
With their active learning and project based training, Qwasar is disrupting the conventional passive learning methods not adapted anymore to a workforce that needs to constantly reskill, relearn, adapt to a digital world. Besides, their programs are way more affordable for students and workers than a university degree.
Kwame, Jennifer and Gaetan bring 20 years of experience in SaaS education software, AI, edtech etc This founding team clearly brings some strong industry expertise and knowledge.
They've started to get some early traction signing key deals with the information Communication Technology Council of Canada or the Ministry of Education of Kazakhstan to build their university of advanced technologies for example – They've also started to build a strong partner ecosystem (with Claris, an Apple subsidiary, Ponicode, CalCC etc)
I'd like to highlight four other reasons that mattered to me and definitely convinced me to join them on their journey as a board advisor:
The social impact they bring to the market/to the community with their learning platform: the "doing good while doing business"
Diversity as its core from their founding team to their attention to select very diverse advisory board members (Something Kwame, Qwasar CEO explained really well in his recent post)
Do they take sales & marketing seriously in building Qwasar? And the answer is yes! As most of my expertise is in SaaS, sales and marketing, it was important for me to work with founders that see the value I would bring and not being pushed into a backseat advisory role.
And last but not least: the

fit

! I've spent several months getting to know Kwame, Gaetan and Jennifer as a mentor. I've enjoyed the ride very much, following them step by step on their journey. Not to forget to mention that during all this time it was a good opportunity for them as a founding team to do a sort of "test drive" with me, to evaluate and vet by themselves the value I could bring to them ("show me the value, don't tell"): win/win!
And what is your area of focus and what specific value do you bring to Qwasar?
In my advisor capacity, I'm helping the team think about their GTM strategy and growth agenda: from the overall SaaS marketing and sales strategy to its execution (tactics, programs etc) through a data-driven approach.
It's been exciting and rewarding to hear back from them on what they've implemented: what worked, what didn't, what they could improve.
The fact that I had some experience working with cities, government agencies and their citizens is a plus as they approach both specific players from the public and private sector. I also bring some unique perspective on community building which is key to the learning experience of cohorts at Qwasar.
As I root for their success, I try to help them as best as I can wherever they think I could help!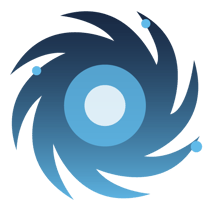 What is something you enjoy doing in your free time?
I'm a nature lover who enjoys hiking during the weekend in our California State Parks, I feel lucky that there are so many beautiful trails to explore in the Bay Area!
I'm also an avid book reader, I read on average two books a week these days (maybe an upside of the pandemic!): from historical fictions, to thrillers, business, poetry, graphic novels!
The team at Qwasar would like to thank Cecile for her time and the interview. You can connect with Cecile through social media platforms below:
- Twitter
- LinkedIn
Footnote
*https://www.weforum.org/reports/the-future-of-jobs-report-2020